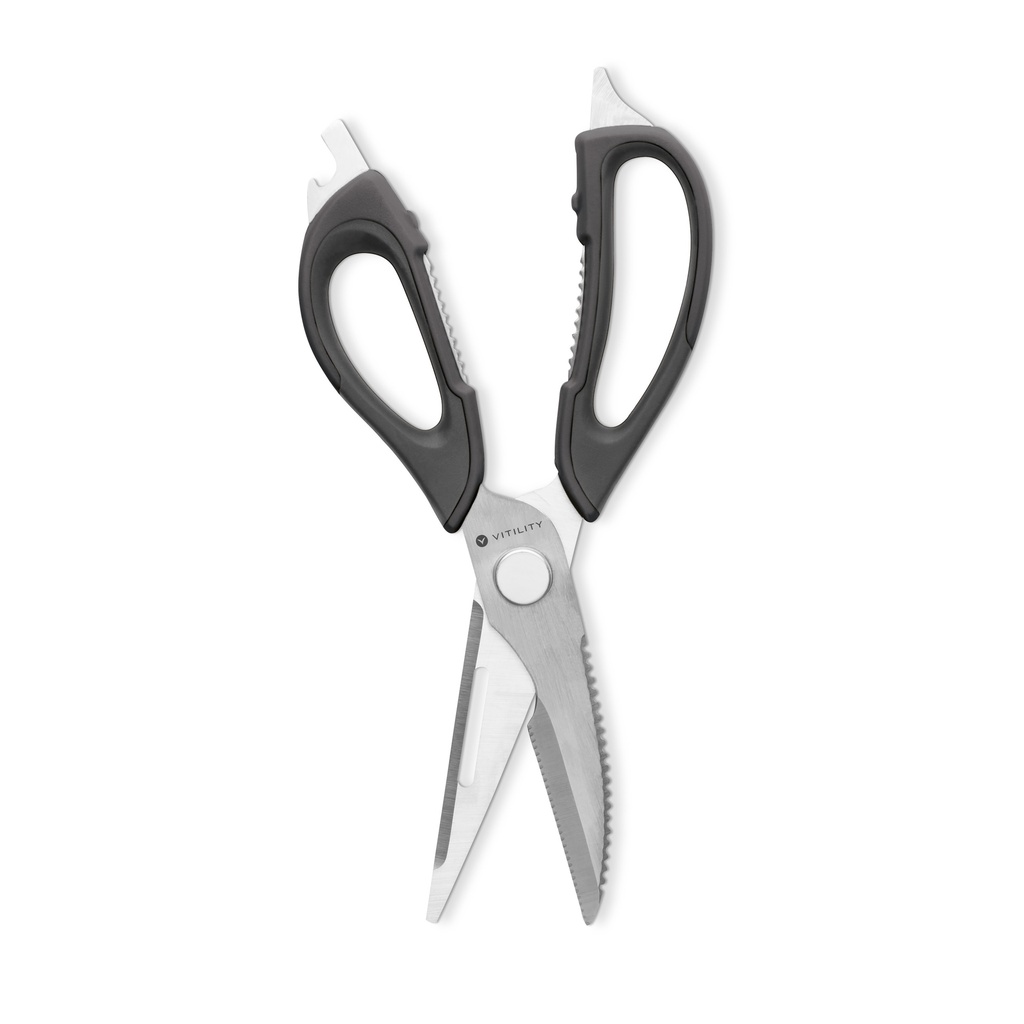 Multi purpose scissors
Reference:
70210340
The multi purpose scissors can be used for various jobs thanks to the strong blades. The scissors can be used to cut paper, plastic, chicken, spareribs and to crack nuts. The blades can also be used separately as a bottle opener and screwdriver. The scissors are supplied in a strong magnetic cover, making them easy to store.
EAN :
8718885914313
Curious about the price or questions about the product? Our team is ready to serve you!
Call us +31 13 544 6124
Mail usinfo@mixedindustries.nl